Luke has been providing some 1-2-1 coaching sessions for a young person who is neurodiverse; many of the tools we have developed and use can be highly effective for children & young people who are neurodiverse.
Luke clients parents came for support as he was really struggling with emotions and having aggressive meltdowns.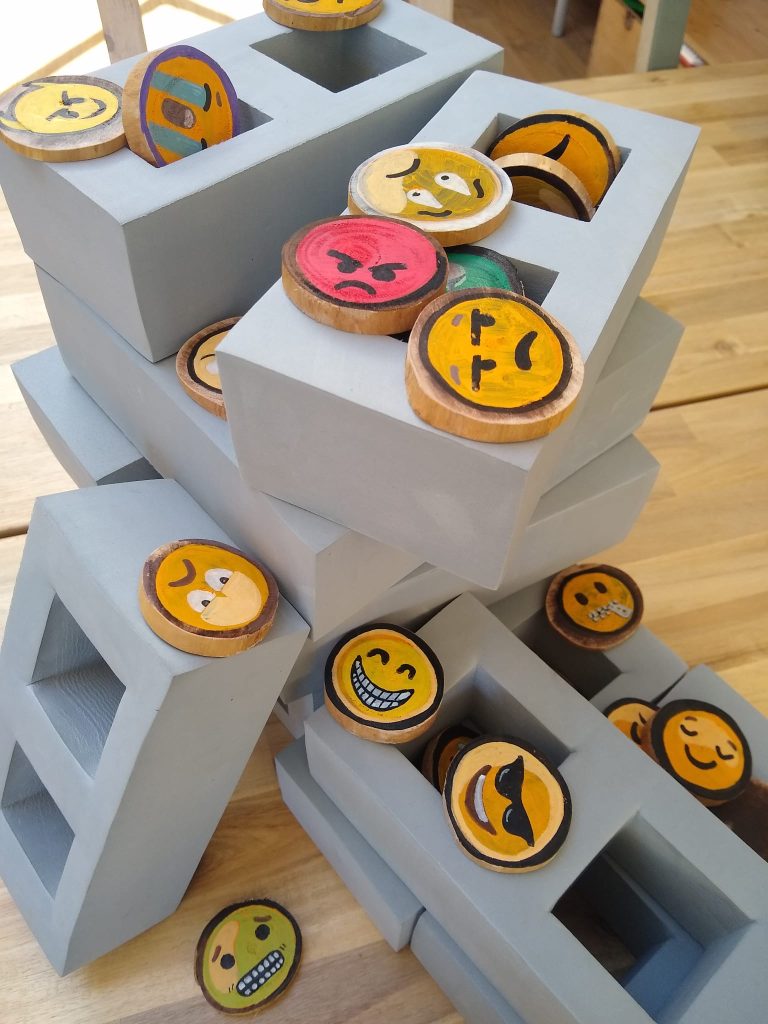 "This week I'm working with a young person with both Autism and ADHD. I always plan my sessions ahead of time but always prepared to follow the child's lead. This is especially important for children with sensory processing disorders, as it can be really tricky to concentrate and follow rigid instructions.

In our 1-2-1 session today, we explored putting names to emotions we have felt recently. My wooden emoticons are great for this as they are lovely and tactile, and can be played with in so many ways. In this 'unplanned' game, we built a brick tower, while we talked about times we were angry, annoyed and sad, filling the tower with all of these feelings, memories and emoticons. We then knocked it over to help release anything inside of us that was no longer helpful.

The fishing game we use is also a great tool for creating calm after lots of excitement, in this game we talked about the tranquillity of the ocean while trying to hook a fish. This young person loves Lego, so on the back of each fish was a brick building challenge for us. Creative play is great after stirring up emotions, as we reconnect the thinking part of our brain to help soothe and relax. It was wonderful to sit and play while chatting, telling stories and using our imagination. It's amazing to see the difference in a child from the moment they bounce through the door, to leaving the session calm and relaxed." Coach Luke
To find out more about our 1-2-1 sessions say hello@happyconfidentkids.com and we will connect you with a coach for a FREE introductory call. Please include your postcode, contact details in your initial enquiry and information about support needed.