As many of our young clients will know the Glimmer Jar is a core tool in our 1-2-1 sessions, which they love doing and then taking home with them.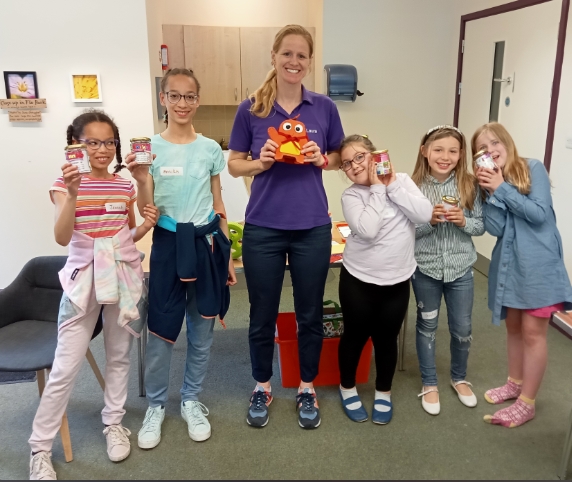 We have been working behind the scenes on a souped-up version for children and young people to do at home.
It's such a great tool for helping to focus on the good things that happen around us.
Say hello our Glimmer Jar Kit:
What's a glimmer?
Glimmers are the opposite of triggers; they make you feel safe connected and relaxed. They are the good stuff. Glimmers come in all shapes and sizes, and they are often just small things: like taking five mins in the sun listening to the birds singing, a joke with a child when you both laugh out loud, eating your favourite foods or celebrating when something goes well.
The moments are small, some that pass in the glint of an eye, seeking out these glimmers and holding them tight can be really powerful.
The Glimmer Jar kit helps do just this…
just grab a pen and you have everything you need.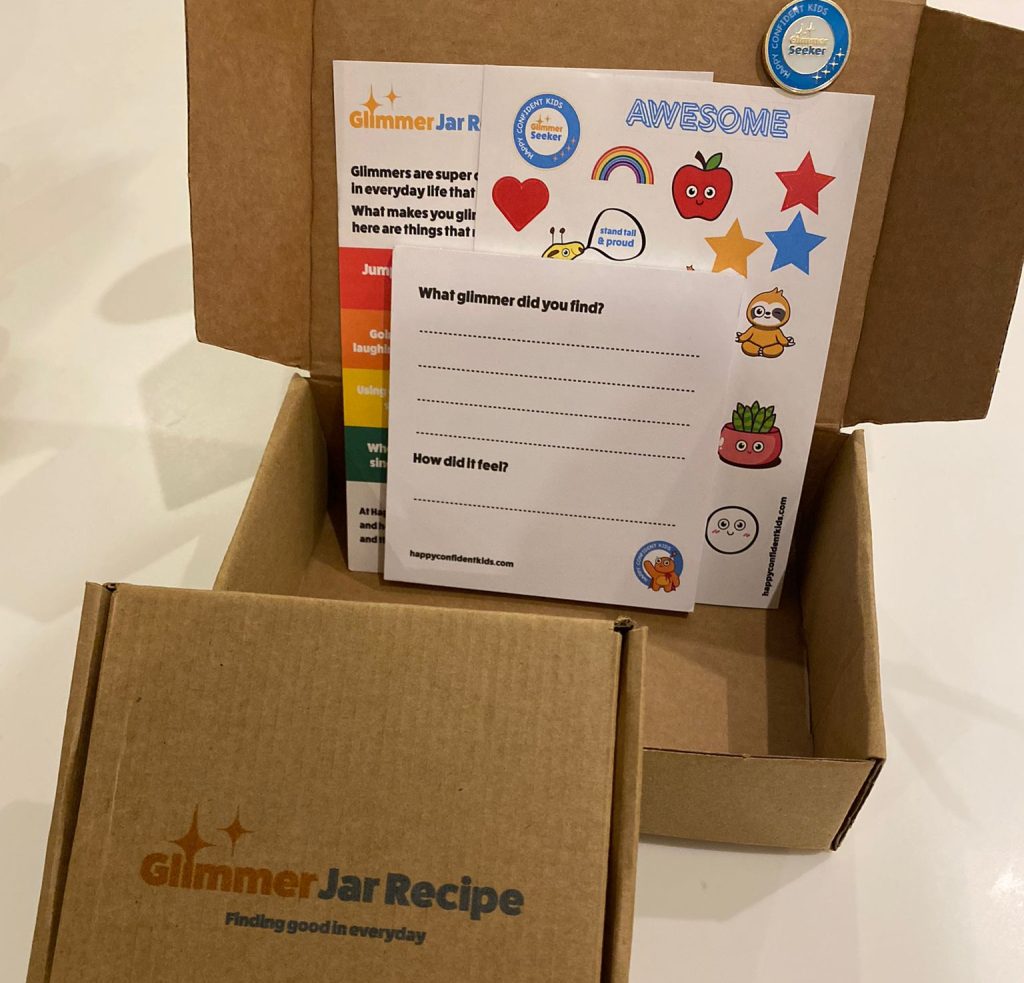 Our £10 kit contains:
glimmer recipe,
custom made stickers
including Giraffey designed by nine year old Emily,
pad for recording glimmers
badges and
a JAR!
Price includes 2nd Class Postage.
Time to get glimmer seeking – order online.
If you're a school or club we can provide bulk packs (with either face to face or online sessions to support the activity) for large groups please say hello@happyconfidentkids.com to find out more.